Custom Cushions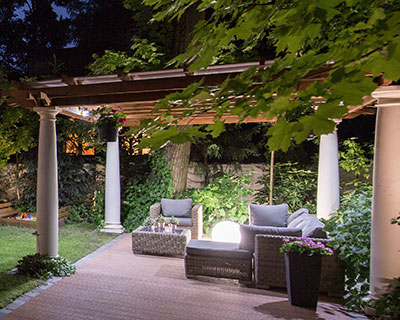 Outdoor furniture is made from sturdy and resilient materials like wicker, plastic, wood, or metal. None of these materials are comfortable to sit on for extended periods of time without some padding; and for that, you need custom cushions. At So Cal Patio Master, we provide a wide range of outdoor cushions and pillows that can fit in with the design of your furniture and patio. Regardless of where you are in Southern California, you can give us a call and we'll provide custom cushions you need to make your patio furniture comfortable.


Our Products
We always aim to provide a large collection of products to our customers so they can get the benefit of choice. We want to be the one-stop destination for all of your custom cushion requirements and offer the following options:
Deep Seating - Deep seating cushions are very comfortable and designed for extended use. Whether you aim to curl up in the chair with a book for a couple of hours, or simply enjoy a long conversation with friends, deep seating cushions would provide an optimal level of comfort.


Bench - Benches can be charming additions to your patios and gardens but if you want them to be comfortable and look luxurious, you need to add cushions to them. We provide custom cushions that would fit perfectly with your bench and look great at the same time.


Seat - Seat cushions are usually round or square and are just placed on the seat of the chair. They're great for chairs that don't have enough space to support a back cushion or are specifically designed and don't require one.


Chaise - The chaise custom cushions are usually placed on recliners and will allow you to lie down and relax on the patio or by your pool. The seat portion of this cushion is longer than the back, so you can stretch your legs and sunbathe.


Chair - The chair cushions are similar to deep seating and are usually placed on regular chairs; they offer comfortable seat and back support. Based on the dimensions of the chair, they come in a variety of sizes and shapes.


Bar Stool - If you have an outdoor bar with stools, you might need bar stool cushions. These tools generally don't require cushions but you can use them if you want the added comfort.
We also provide pillows like throw pillows, bolsters, lumbar, and custom-designed pillows. They'll make your outdoor furniture even more comfortable.
Qualities of Our Products
They're the right fit and are custom-designed for your furniture.
Our replacement cushions are fade-resistant and weather-resistant as well; so they'll look good for a long time.
We have a wide range of colors, designs, and material choices available with us so there's something for every design preference and budget.
We're always willing to answer any questions you might have about our custom cushion solutions here at So Cal Patio Master. You can contact us through our web form or give us a call on 1 818 2334946.
We Provide Services to the Following Cities and Towns in CA: