Factory Closeouts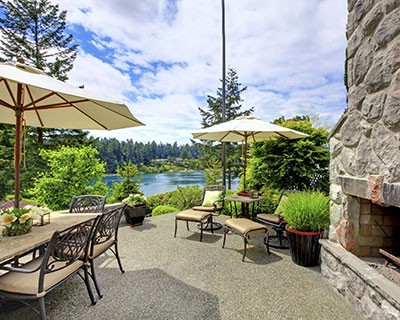 If you are on a tight budget and want to purchase good quality outdoor furniture, there are many options available to you. You could repurpose your old furniture or purchase refurbished items. At So Cal Patio Master, we also recommend exploring factory closeouts. We've noticed that many clients find furniture they love at affordable rates in the factory closeout collections. You can find everything from patio chairs and tables to custom cushions in factory closeout sales.


What are Factory Closeouts?
Brands often need to introduce fresh merchandise into the market in order to stay ahead of the competition and keep customers engaged. Sometimes, companies are forced to close or move and can't take their entire inventory with them. In such cases, they offload all their old products into the market in order to recover some of the manufacturing costs or even gain some profit. This sale is called a factory closeout; and almost all business do this regularly.
What are the Advantages of Factory Closeouts?
There are many distinct advantages of factory closeouts, especially if you choose carefully and examine every product you intend to purchase thoroughly. Here are some reasons why you should consider factory closeout products:
Affordability - As mentioned earlier, factory closeout products are a great option for people on a budget because they're very affordable. Companies want to make room for new products in their inventory but don't want a total loss. To prevent this, they sell their outdoor furniture at less-than-wholesale prices, which can be very beneficial to the customer.


Great for Bulk Purchases - If you need to purchase a large number of outdoor furniture for your business, you should consider factory closeouts. You'll save considerable amount of money and would be able to direct your resources elsewhere.


Quality - Factory closeout products are rarely damaged or defective because they were intended for regular sale. You can safely expect the products to be in a good condition. Nevertheless, we recommend you inspect them carefully before you make your purchase if you want to be sure.


In Stock - Most furniture stores and manufacturers offload their old products at least twice a year so we almost always have some stock of great closeout products with us.
Factory closeouts are very appealing but most customers hesitate because they don't want to purchase bad products. We make sure our inventory consists of good quality furniture, cushions, and even patio furniture fabric. Our experts test these closeout products to ensure none of our customers come back with complaints. If you want a reliable seller with genuine products, you don't need to look beyond us. We've focused on quality and customer satisfaction for over 30 years now and always aim to provide our customers with the best possible products.
We're always willing to answer any questions you might have about our factory closeouts, custom cushions, or patio furniture repair services here at So Cal Patio Master. You can contact us through our web form or give us a call on 1 818 2334946.
We Provide Services to the Following Cities and Towns in CA: