Product Lines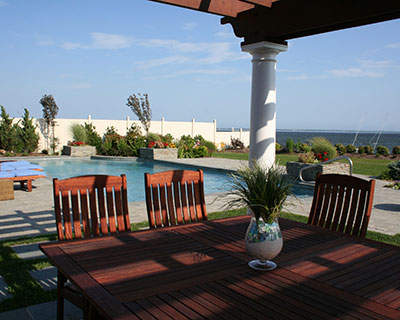 At So Cal Patio Master, we don't like to limit the options available to our clients, because they deserve the best products for their money. Unlike many other companies, we don't favor one brand over another, and offer the most honest advice on patio furniture fabrics and cushions to our clients. Over the years, we've kept an eye on the most popular brands in Southern California and are familiar with the pros and cons of each one of them.


Our Product Lines
We have a diverse range of products from many well-established brands. All of the products we recommend are tried and tested in real-world circumstances so you can be certain their quality. Here's a brief introduction to the brands available with us:
Summer Classics - Summer Classics has been around for over 35 years and has a deep understanding of this industry and customer requirements. They have a wonderfully diverse range of products with focus on elegant, timeless designs that are still unique and interesting. Their products are made from wicker, cast aluminum, iron, and teak and are spread across a large number of collections.


Alumont - If you're on a tight budget, Alumont can be your life saver. The company offers an excellent product range with high-quality patio furniture fabric and designs. Despite this, their products are very reasonably priced. In fact, this is the most affordable brand that sells commercial outdoor furniture in South California.


Sunset West - This company is relatively new because it was started in 2004, but that doesn't mean you need to be wary about the quality of its products. Sunset West focuses on distinctive designs with character and charm and uses high-quality materials in the construction of their products.


Treasure Garden - Outdoor seating areas are often directly exposed to the elements, which can become very uncomfortable for people using them. If you own a commercial establishment with outdoor seating, you need to ensure your customer's comfort by providing shade and protection from the sun. Treasure Garden has a range of commercial umbrellas and bases to help achieve that purpose.


Tropitone - Tropitone is a very well-established brand in this industry and has been around since 1954. The company offers both commercial and residential patio furniture items of trustworthy quality.


Galtech - Galtech also offers a wide range of commercial and residential umbrellas for outdoor seating areas. They're made from aluminum, wood, or teak, and some in different shapes and forms.


Sunbrella - Sunbrella is one of the best-known brands for patio furniture fabrics and is one of the first companies to introduce weather-resistant and highly durable outdoor fabrics.


Grosfillex - Grosfillex is based in France, but it's a widely trusted brand in the US. They offer a wide range of products in commercial, residential, lawn and garden, and leisure furniture categories.
We also have products from Hanamint, Brown Jordan, and Meadowcraft so you have a number of options to choose from.
We're always willing to answer any questions you might have about our product lines here at So Cal Patio Master. You can contact us through our web form or give us a call on 1 818 2334946.
We Provide Services to the Following Cities and Towns in CA: