Refurbished Furniture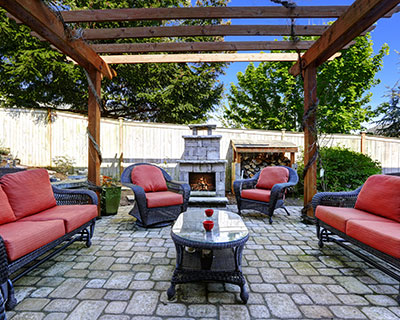 When you see damaged outdoor furniture, your natural reaction is to want to replace it. Broken or faded furniture can compromise the entire look of your patio and backyard; so it's understandable that you want to purchase new furniture to replace the damaged one. But do you really need to? At So Cal Patio Master, we encourage our clients to see potential in their old chairs, tables, and desks. Sometimes, all you need is some patio furniture re-strapping and add some cushions to bring new life to old furniture.


Why Refurbish?
Many people have started to refurbish their old furniture for different uses rather than purchase new one. There are many benefits of this such as:
Cost - Refurbishing has always been one of the best ways to save money because you only need to do some small repairs and repaint the chairs and tables to ensure they look good. They don't even need to look polished and new, because the slightly worn and used look can add character to the furniture pieces.


As Good as New - A professional refurbish isn't just affordable, but it also ensures your furniture looks good and would last a long time. Our experts inspect the pieces carefully before they do repairs; and they'll immediately let you know if the chairs and tables aren't salvageable.


Unique Design - As we mentioned earlier, you can choose between a clean and polished or worn and rustic look for your refurbished furniture. The rustic look along with old-school design can make them a very charming addition to your patio.


Eco Friendly - One of the biggest advantages of refurbished furniture is the fact that it reduces the burden on the environment. As you're essentially reusing old furniture, there's no need to dispose it or even recycle it. This can reduce the impact on the environment.
How Can We Help?
Refurbished furniture is of no use if it doesn't withstand outdoor conditions, look good, remain secure and comfortable to use. We make sure that every piece of furniture that we refurbish will offer several years of use. Here are some ways in which we help our clients:
Materials - We use the best quality tools and materials to refurbish your furniture so whether we need to add new patio furniture lacing or just powder coat the surface, we use the best materials available in the market to accomplish the task.


Skill - We've been a part of this industry since 1985 and have over three decades of experience in refurbishing techniques. Our experts are very skilled and can easily handle everything from replacement cushions to patio furniture mesh repair and replacement.


Quality - The combination of excellent material and workmanship ensures the refurbished furniture is of good quality. You won't have to worry about it looking old and misshapen.
We're always willing to answer any questions you might have about our patio furniture repair services here at So Cal Patio Master. You can contact us through our web form or give us a call on 1 818 2334946.
We Provide Services to the Following Cities and Towns in CA: