Custom Outdoor Cushions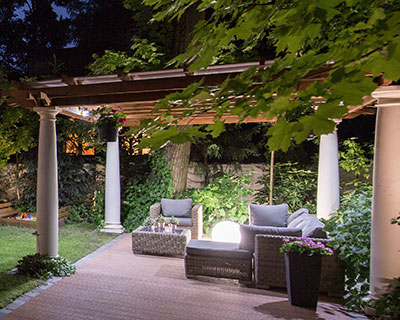 When you are planning the outdoor spaces on your property, you want to be sure that they are designed and installed well. After all, these areas see a significant amount of wear and tear and are almost always exposed to the elements too- this means they can start looking dull and drab and deteriorate faster. Choosing your outdoor cushions with care and ensuring they are made with high-grade materials is one way to increase their longevity and add to the ambience of the space.

So Cal Patio Master caters to customers in and around Los Angeles, Santa Barbara, Palm Springs, and Thousand Oaks. The company has also built a very strong customer base across Oxnard, Montecito, Encino, Newbury Park, Pasadena as well as La Crescenta. Not only do they provide excellent new and refurbished outdoor furniture as per your needs, but they can also provide the kind of tailor-made outdoor cushions you need.

The outdoor furniture you place on your patio, decking or garden, and yard spaces could be made of materials such as wood, metal, plastic or wicker. While all these materials are resilient and perfect for outdoor applications, they aren't really comfortable to sit on. You would need to put some sort of padding on them to be them really comfortable and welcoming.
The Benefits of Customized Outdoor Cushions
While there are a number of companies that do provide standard patio cushion options, customized products have a distinct charm of their own; take a look at why:
Custom outdoor cushions look stunning
They will complement the look of your furniture perfectly
They will be of the right dimensions
You have the option to choose the kind of firmness and fabric you want
When you opt for high-quality materials, they will last a long time too
They lend a unique look to your outdoor spaces
Types of Custom Cushions
Since there are different types of outdoor furniture, you are bound to need different types of cushions such as:
Deep seating - These are extremely comfortable and perfect for those times when you just want to curl up on your patio with a good book.
Bench - Benches look great on patio spaces, but if you want them to be comfortable you would need to add cushions to them.
Seat - These could be either round, square or rectangular in shape and are perfect for chairs that don't need or have space for a back cushion.
Chair - These are very akin to deep seating cushions and are extremely comfortable to use.
Chaise - If you have recliners on your patio or deck, these are the cushions you would need.
Bar stools - Some people like to place bar stools in their outdoor kitchens and you can get cushions for them for added comfort.
When you are investing in any outdoor furniture, you want to be sure that you are getting high-quality products that will be able to weather climatic changes and last for a number of years. It's why you should consider the top-notch custom exterior cushions that companies like So Cal Patio Master have been providing for a number of years.
"MORE ARTICLES"
Patio Furniture Repairs
Outdoor Furniture
Patio Furniture
Refurbished Patio Furniture
Replacement Cushions
We Provide Services to the Following Cities and Towns in CA: