Patio Furniture Repairs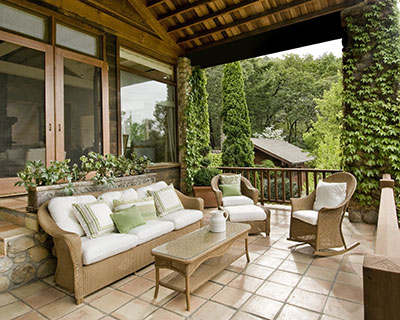 Your outdoor furniture has to deal with factors such as dust, climatic changes, moisture and regular wear & tear. These elements can have a negative impact on even the most resilient pieces. When you invest in good quality furniture, you do so with the intent that it should last for a very long time.

However, you wouldn't like to keep damaged or worn out furniture on your patio or deck. Does that mean if the furniture has deteriorated you just have to discard it and buy new pieces? Well not really; you can opt for patio furniture repairs from a good company.

So Cal Patio Master caters to customers in and around Los Angeles, Santa Barbara, Palm Springs, and Thousand Oaks. The company has also built a very strong customer base across Oxnard, Montecito, Encino, Newbury Park, Pasadena as well as La Crescenta.
The Repair & Refurbish Process
Any refinishing should be handled expertly if you want lasting results. The company will come and look at the furniture and then provide a detailed quote for the job. This will help you decide whether it will be more beneficial for you to get the existing furniture repaired or just replace it and get new pieces.
If you choose to get your patio furniture refurbished, the company will use the highest quality tools and materials in the work. Depending on the nature of repairs required, they will use methods such as:
Sandblasting - The best way to identify what the extent of damage in your metal outdoor furniture is to first remove the rust and paint coating and check the metal base. The metal will be stripped using the sandblasting process and all the rust, dirt, paint etc will be removed to expose the even, smooth metal underneath.


Inspecting the Metal - The metal furniture refurbishing experts will the check the pieces very carefully for cracks, rust, and structural integrity. Most cracks and bends are repairable, but if the damage is too severe and it can't be fixed, you will be immediately informed about it.


Powder Coating - The surface will be cleared of all the rust after which power-coat paint will be applied to the metal, using an electrostatic process. The next step is to cure the paint and make sure that it has bonded well with the metal. These processes ensure the metal refurbished furniture lasts for a very long time.


Strap and Sling - If you have this type of furniture, it's quite easy to repair. If the structure that supports it is very strong, the repairs become very easy. The patio furniture repair company will use high-grade slings, straps and strapping to repair the frayed or damaged parts.
When you are investing in any outdoor furniture, you want to be sure that you are getting high-quality products that will be able to weather climatic changes and last for a number of years. It's why you should consider the top-notch patio furniture that companies like So Cal Patio Master have been providing for a number of years.
"MORE ARTICLES"
Custom Outdoor Cushions
Outdoor Furniture
Patio Furniture
Refurbished Patio Furniture
Replacement Cushions
We Provide Services to the Following Cities and Towns in CA: