Replacement Cushions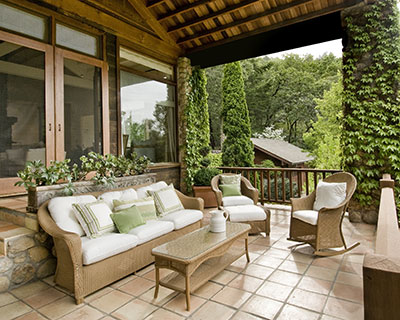 The outdoor furniture adds the functionality and appeal to your home or commercial property. Today, you will find furniture made of different materials including, wood, metal, aluminum, wicker etc. At times the furniture may be made with a combination of materials.
While most of these pieces are quite hardy and durable, they aren't always comfortable to use as they are. You need to add some seats to make them more comfortable and welcoming. In addition to the seat and back cushions, many people also like to add outdoor cushions to the furniture.
So Cal Patio Master caters to customers in and around Los Angeles, Santa Barbara, Palm Springs, and Thousand Oaks. The company has also built a very strong customer base across Oxnard, Montecito, Encino, Newbury Park, Pasadena as well as La Crescenta. They provide high-gradereplacement outdoor cushions that become the perfect addition to your patio or deck space.
Tips To Choose Outdoor Cushions
Here are some tips you can keep in view while choosing garden furniture cushions:
Check what kind of furniture you have and whether you really need cushions. If your furniture already has comfortablypadded seat and backs, you; may not have to add cushions at all.
Look at the size of the furniture on your patio and buy cushions that are proportionate to it.
Don't place too many of them on the chairs and chaises as that can make the space look untidy.
Ensure that the cover fabric matches the design and styling of the rest of the furniture- this will lend a more cohesive look to your patio.
Figure out what kind of softness you want in the cushions. Many companies provide custom outdoor cushions that can have the exact firmness you want.
If you are getting your furniture refurbished, make sure that the replacement cushions match the new look of your furniture.
Conduct a bit of research to find out what products and brands are available in the market.
Identify what the replacement cushion cost will be and see which brand's products best fit into your budget.
Choose The Best Custom Replacement Cushions
Always buy products from a reputed and well-established company; they will be able to advise you on which products suit your requirement best. While providing suggestions, they will keep in view all your styling and budget requirements and provide you various options to choose from. This helps you make a more well-informed decision when you are buying your new patio cushions.
Opt for good quality, weather-resistant fabric as these cushions will be placed in the outdoor spaces on your property. They should be able to withstand the elements and not fade or get worn easily.
When you are investing in any outdoor cushions, you want to be sure that you are getting high-quality products that will be able to weather climatic changes and last for a number of years. It's why you should consider the top-notch patio furniture, cushions and pillows that companies like So Cal Patio Master have been providing for a number of years.
"MORE ARTICLES"
Custom Outdoor Cushions
Patio Furniture Repairs
Outdoor Furniture
Patio Furniture
Refurbished Patio Furniture
We Provide Services to the Following Cities and Towns in CA: